Home Page › About Us › Our Story (so far)

Gentle is really passionate about skincare and doing our bit for the planet.
For us, we wanted to create beautiful products suitable for all skin types that were both a joy to use, smell glorious and help you feel a little bit closer to nature.
We make our products with love and care; freshly handmade from the finest raw ingredients and essential oils, sourced locally and from around the globe. Just so you know, Gentle skincare products are 100% free from animal testing, so when you shop with us, you can feel good knowing that no little furry animal has ever been harmed.
We started Gentle Cosmetics in 2009 after selling our handmade moisturising soap to friends and family. Of course, they all told their friends and we've been incredibly busy ever since. Now we make lots of different beautiful skincare products in our quest to make you look and feel beautiful whilst taking care of the environment (and our furry friends).
ALWAYS BEST WISHES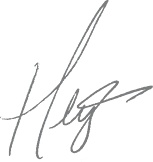 HELEN FLYNN, FOUNDER