Foot Treatments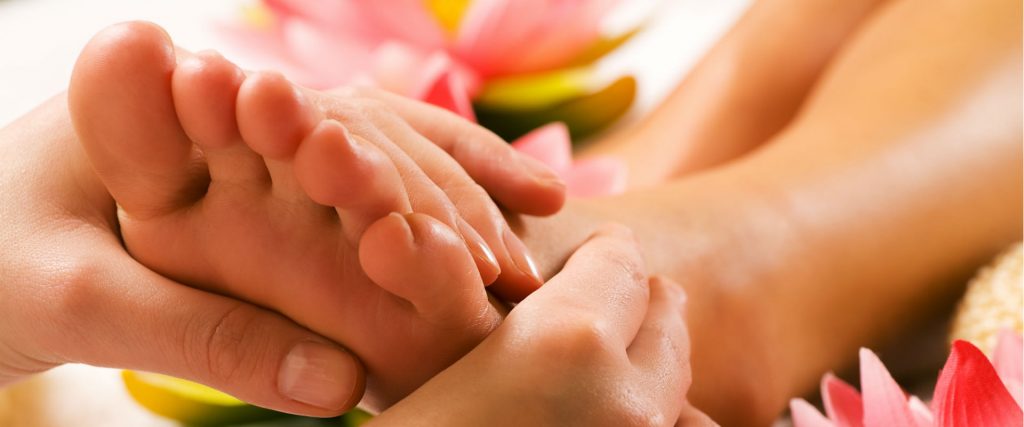 Foot Treatments

File and Polish (Hands or Feet) - 15 Mins

Includes soak, scrub, file, cuticle work and colour

Luxury Pedicure - 60 Mins

Includes soak, reshape, cuticle tidy, removal of hard skin, exfoliation, foot and leg massage and colour of your choice.

Add on Gelish Gel Nail Polish

Gelish Gel on Hands or Feet - 45 Mins

Gelish polish is vegan and cruelty free and last 3 weeks. With free soak off.

Foot and Leg Massage - 30 Mins

Includes soak, foot & leg massage and scrub.

Reflexology

Includes foot soak & scrub, reflex treatment & massage, and foot & leg scrub. This treatment is a powerful holistic treatment working with the feet to restore and balance other parts of the body. Improves sleep and reduces stress.

Detox Foot Spa

Eliminates toxins stored in fat, kidneys, liver, bowels and skin. It also triggers the body's lymphatic system which helps with continuing detoxification for up to 24 hours after a session.